Safety and security of our children is our topmost priority and that is the reason we have installed the best safety equipment available in the industry. This involves multiple layers of security equipment's which includes the "Keyless Entry System", "Biometric Access Control" and "Biometric Parents Check–in System".
Keyless Entry System:
The Keyless Entry System limits access at our daycare by allowing entry only to authorized staff and families. Unique ID codes are assigned to each parent. Codes may be disabled at any time providing a safe, secure environment for children and peace of mind for parents. Keyless Entry System keeps a live record of who enters our building allowing us to monitor building access in real time or by printing a daily log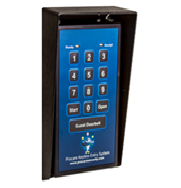 Biometric Access Control:
Once you enter the Safari Kids Learning Center, you'll notice that the doors leading into our center are locked. Authorized faculty and parents simply place a finger on the biometric reader with unique code and they are granted access into the center. Visitors must call the front desk and cannot enter the center without proper identification and authorization.
This added security gives parents peace of mind in knowing that anyone picking up a child from the center goes through identity verification. Biometric technology installed in our childcare center ensures that only parents or authorized caregivers can enter and leave with a child. Biometric systems use distinctive human characteristics, such as a fingerprint or thumbprint with unique code to identify someone before the door will unlock.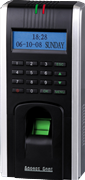 Parent Check-in System
Safari Kids Learning Center have Fingerprint Parent Check-in system a  way to record time and attendance of children is to allow each parent (or other authorized pick up person) to check the children in at a computer check in station with built in finger print recognition. For additional security, only individuals designated by parents are authorized to pick–up a child. This application gives parents and administration an effortless method for providing superior security for each child.
This application registers attendance and other important information such as how many children are in the building and where in the building they are located, it also have information which child is in the building or left our facility.